Online Virtual Food Drive System
A FUN WAY TO DONATE
Let us help provide a FUN way for people to donate from any kind of device, anywhere. The system can easily interface into your existing payment gateway and website and provide a new alternative outlet to donate.
Fully Responsive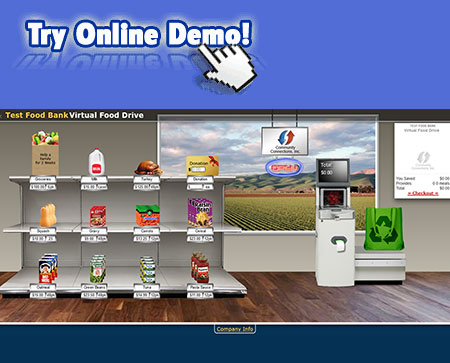 This Virtual Food Drive system is supported on all devices from iPads, iPhones, Android devices all the way to laptops and desktop PCs. Designed to look like a grocery store, donors select "items" from the shelves as if they were buying food to donate. As they scan items, they see the multiplying factor of their dollars translated into meals for the hungry, as well as their savings from buying food themselves.
Sample Media Coverage: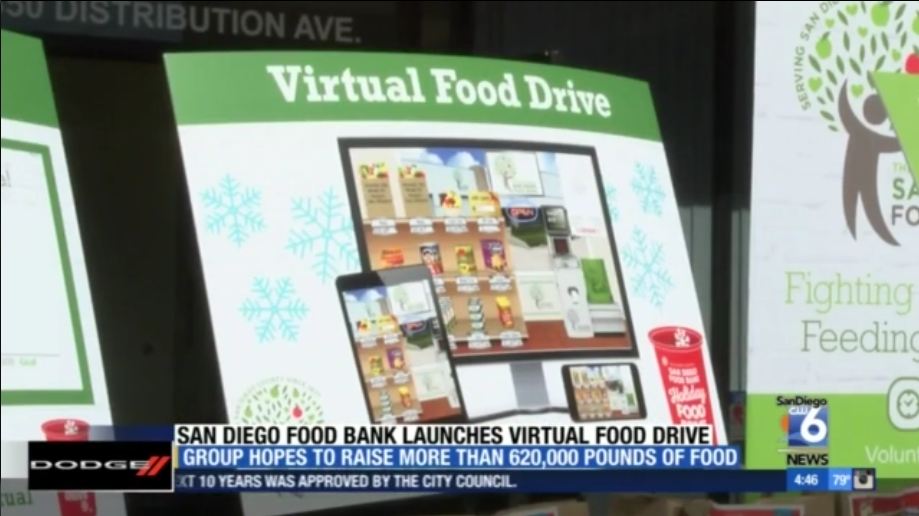 Demo: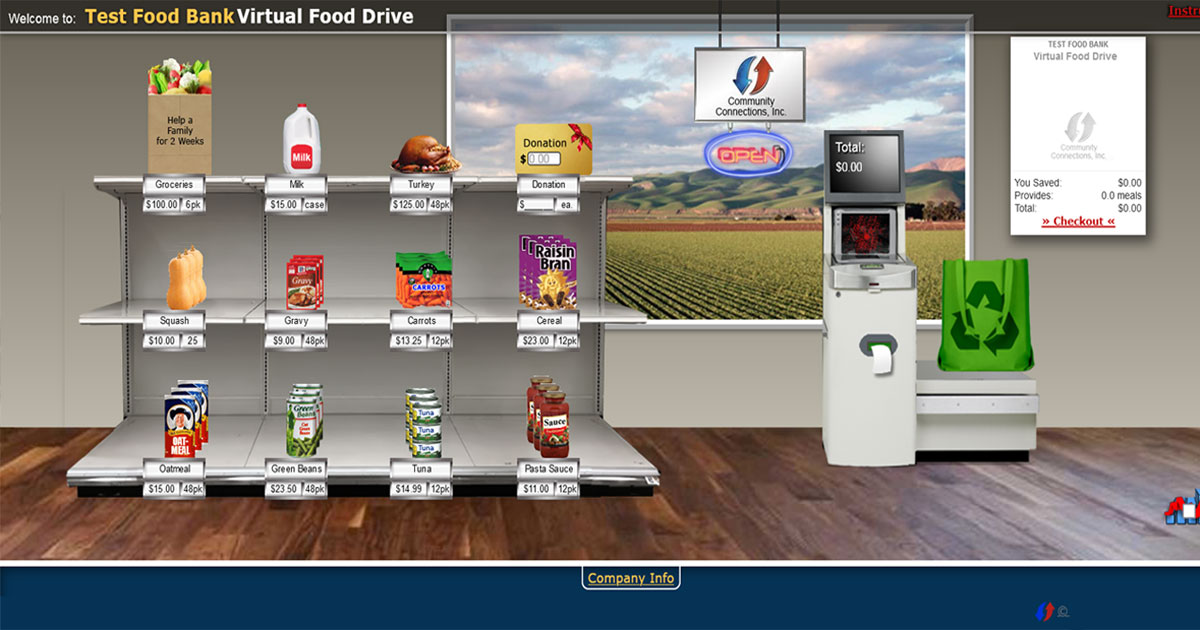 "I thought it was a fun addition, kind of like a game."
"From my perspective, it is easier than buying food to donate…"
"I really like this and it is being talked about all around (work) because so many of us pool money and go buy food items for the drive and this is much easier and I get an immediate receipt. Also the whole click and drag items to the scanner makes it fun!"
CUSTOMIZABLE & EXPANDABLE
Your own Virtual Food Drive will include customized features:
This full-featured Custom Campaign Manager allows you to quickly create virtually unlimited sponsor-specific Virtual Food Drives, allowing you to host corporate challenge fundraising campaigns within minutes.
Your Food Bank branding.
"Meals Provided" calculation based on your current pounds-per-dollar average.
"Savings" calculation based on your cost versus the donors.
Customizable choice of shelf "items" including images, names and prices.
Customizable background image showcasing a local skyline or geography of your choice.
Customizable information, disclaimer, and contact information.
CLICK HERE TO TRY A SAMPLE ONLINE YOURSELF!
---
DETAILS
We are always updating and adding new features throughout the year for your needs. As an example, here is a sample of pricing which may fit your needs:
Virtual Food Drive Customization and Activation.
Includes customization in selection of items and pricing.
Assumes donation output to your existing secure online credit card donation area, or we can create a secure online credit card processing interface to work with your bank.
Includes phone and email support with your Food Bank staff as needed.
One-Time start-up charges include first year of hosting and maintenance on our Internet servers.
Never any per-transaction or donation-based charges. All costs fully predictable and reasonable.
---
CONTACT INFORMATION
Please email for pricing specific to your organization's needs.
Chad Eriksen
ceriksen@connections.net
---
We can also incorporate a fully hosted secure credit card solution for your online donations.